It takes a village to redevelop a brownfield! This five day course simulates the brownfield redevelopment process by having breakout room groups work together to redevelop their semi-fictional site. We will have experienced practitioners present content in the mornings and then work in afternoon with participants in breakout rooms. Breakouts focus on daily exercises and an overarching weeklong case study.
Major topics include site selection, planning, site characterization, cleanup, community engagement & financing.
Who Should Attend? Local government staff involved in such programs as HUD, subsidized housing, planning and redevelopment; development professionals
Class size is limited. Need-based scholarships/discounts for tribal/government agencies are available - email lmlorenzana@ucla.edu for a Scholarship Request Form. Deadline: February 10th.
Questions about the course should be referred to Eugene Goldfarb at egoldf1@uic.edu or 847-831-9142, and co-instructor Yolanda Bouchee at ybouchee@revitalizedcommunities.com
Questions about registration/logistics should be referred to lmlorenzana@g.ucla.edu, erc@ph.ucla.edu or 310-206-2304.
Agenda
Monday: Getting Started (Planning & Site Selection) - Rich Campbell
AM session:
Overview

Economics of Brownfield Redevelopment

Organizing a Brownfield Program

Selecting & Working with a Consultant

Site Selection
PM session:
Tuesday: Site Characterization & Cleanup - Matt Hildreth
AM session:
Superfund Video

Phase I & II ESA's

Health Assessments

Cleanup Alternatives

State Voluntary Cleanup Programs
PM session:
Site Characterization Exercise

Virtual Site Visit for Case Study
Wednesday: Community Engagement - Yolanda Bouchee
AM session:
Community Planning

Environmental Justice & Community Involvement
PM session:
Community Engagement Exercise

Similar Exercise for Case Study
Thursday: Financing
AM session:
Overview of Financing

Funding Resources – Gov't Fed/St/Local; private

How to Make numbers work
PM session:
Financing Exercises

Similar Exercises for Case Study
Friday: Tying It All Together - Eugene Goldfarb
AM session:
NEPA

Deal Stoppers

Work on Case Studies
PM session:
Final Work on Case Studies & Presentations to Panel
*Agenda subject to modification.
Yolanda Bouchee, MBA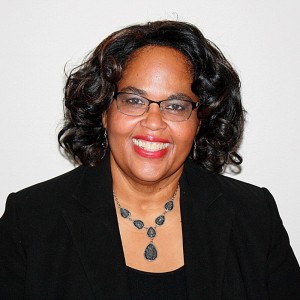 Yolanda is the former Chief of Brownfields and Land Revitalization USEPA Region 5 and worked with diverse communities on every aspect of the brownfield redevelopment process. Her company, Revitalized Communities, focuses on engaging the community and working in historic main street districts. Yolanda teaches at UIC's School of Public Health & has a BA in Journalism, an MBA in Program Management, and post graduate certifications in Historic Preservation and Interior Design. She is also a partner with KSU's EPA funded TAB (Technical Assistance to Brownfields) program.
Ignacio Dayrit, MCP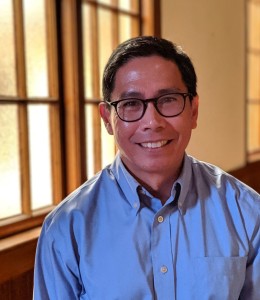 A five-time Phoenix award winner, Ignacio leads elements of the Center for Creative Land Recycling (CCLR) technical assistance program for brownfields reuse and restoration. Ignacio spent 20 years with the City of Emeryville (California) Redevelopment Agency, leading the city's Brownfield Program. He has over 30 years of experience in public sector development including: affordable housing, infrastructure, climate change, stakeholder participation, public financing, project development planning and outreach. With CCLR, he has assisted cities, tribes and states obtain more than $150 million in state and Federal grants over the past 10 years. He also teaches sustainability, livability and resilience at Golden Gate University, and is a member of the California Association for Local Economic Development (CALED).
Sheryl Gonzales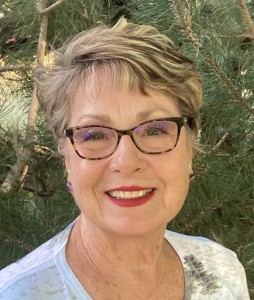 Sheryl Gonzales has over 35 years of experience working with communities throughout California and Northern Nevada supporting community & economic development. Before joining CCLR, Sheryl was the Exec Dir for Western Nevada Development District (WNDD) where she created and managed the brownfields program and provided economic development support to a seven county and seven city region of Northwest Nevada. She has extensive experience in community outreach and marketing, training, and grant management. Sheryl has launched several new initiatives for local and statewide audiences including the development of the Nevada Economic Development Conference as well as most recently creating a comprehensive economic recovery and resilience plan in response to the pandemic, involving over 150 unique agencies from the private, nonprofit and government sectors.
Rich Campbell, MS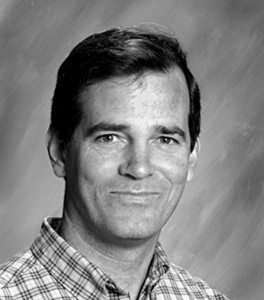 Campbell Environmental Group has over 20 years of experience working in the environmental consulting industry in New England and works in many smaller & tribal communities. Rich holds Masters (Univ. Idaho) & Bachelors (SUNY at Stony Brook) Geology degrees and professional experience in the fields of applied geology, hydrogeology, and computer applications. He has worked on projects that include environmental assessments, hydrogeologic investigations of hazardous waste and coal tar sites, and site remediations.
Matt Hildreth, PG
Matt is the Remediation Team Leader in BBJ's Chicago office and has over 20 years of environmental consulting experience in the Chicago metropolitan area. His skills include regulatory strategy development, project management, technical and quality review, project scope definition, and translating technical concepts to communicate with a variety of stakeholders and audiences. He is experienced at building and leveraging multi-disciplinary teams to achieve project and client goals.
.......................................................................................................................................... ................................................ ...........
Patricia Gage, MBA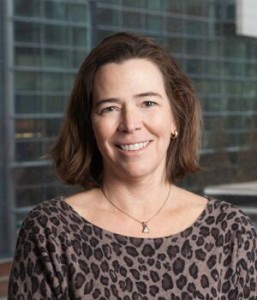 Patricia Gage has been in commercial real estate for more than 30 yrs, working as a developer, lender, and contractor on major new urbanist redevelopment, public/private partnerships, and senior debt on all property types. This work has included development, capital procurement, banking and investor relationships, global capital planning, loan origination, loan portfolio, project and asset management. Ms. Gage earned an MBA from Univ of Denver & undergrad degrees from Black Hills State University in S Dakota. She is Vice Chair on the Board of Commissioners, Denver Urban Renewal Authority, on the Colorado Charter Facilities Solutions Board, is a member and former Chair of the ULI Public-Private Partnership Council, & is on the Metropolitan State University of Denver Foundation Bd.
Joelle S. Greenland, MURP, AICP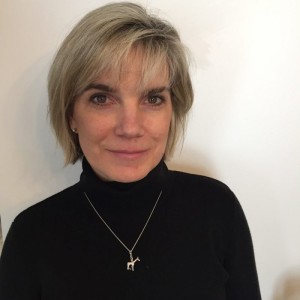 With over 15 years of planning experience, Joelle is an accomplished rural, urban, and regional planner with exceptional experience in managing complex brownfields redevelopment projects. She has successfully secured over $2 million in grants and developed comprehensive Brownfields Programs bringing about meaningful "shifts" to stimulate economic development. Her projects have earned local, regional, and national recognition including a Phoenix Award. As the former Community Development & Long-Range Planning Manager for Adams County, Colorado, she spearheaded its first Brownfields Program, created its 2018 Balanced Housing Plan and oversaw numerous community development programs including the creation of over 400 affordable housing units. A published author and speaker, Joelle has been a strong advocate and supporter of brownfields programs and their ability to bring lasting changes and socioeconomic benefits to communities. Joelle holds a BS in Biology from The University of Richmond and a MURP from the University of Colorado.
Other Registration Options
Call Us: 310-206-2304
Email Us: lmlorenzana@ucla.edu, erc@ph.ucla.edu
Payment Terms
(rev. 11/6/09):
Substitutions may be made without additional charge. Cancellations must be in writing. Refund schedule:
Cancellation 15 or more business days before the class 80% of registration fee
Cancellation 7-14 business days before the class 50%
Cancellation less than 7 days before the class and "no shows" No refund
If course materials such as books have been sent to course participants in advance, the cost of that material will be subtracted from the refund.
UCLA reserves the right to postpone an offering 7 days prior to the course date should minimum enrollment requirements not be met. If a program is canceled, you will be notified and your registration fee will be refunded in full, less the cost of course materials sent in advance if they are not returned in the condition in which they were received. The liability of UCLA is limited to the course fee.